IMEX
Music City Center, Nashville, TN
October 26, 27, 28, and 29, 2023
Buy, Sell, Trade: Coin, Currency, Bullion
IMEX has a great promise to be one of the most spectacular coin shows in North America. We also offer you a chance to see money from across the world in various forms, such as coins.
Wednesday (October 25, 2023)

Thursday (October 26, 2023)

Preshow Dealer Trading

This is limited to 50 eight-foot tables. Only registered IMEX dealers, staff, and early bird badge holders are allowed. Dealers are limited to two tables and must be table holders at the main event. The cost is $250 for a table.

Convention Floor Exhibits Setup – 8:00 am – 6:00 pm
Convention hall exhibitors setup – no security and absolutely no trading on the exhibit floor.

Evening Kickoff (Sponsored)

Friday Night (October 27, 2023)

The show opens to dealers & early birds from 8:00 am – 11:00 am.
Public admittance is from 11:00 am – 6:00 pm.
The security room closes at 10:00 am.
Evening – Receptions – details to be provided.

Saturday Night (October 28, 2023)

Dealers & early birds admitted 8:00 am.
Public – 10:00 am – 5:00 pm.

Convention Bash – to be determined

Sunday Night (October 29, 2023)

Dealers & early birds admitted at 8:00 am.
Public admitted 10:00 – 3:00 pm
Security room opens at 2:00 pm Sunday until 10:00 am Monday.
All exhibits must be removed by 9:00 pm Sunday.
About Our Managing Partner
Col. Steven Ellsworth (ret.) opened his first retail store when he was 15 years old and had three stores by 19. He then took on a general partner to enlist as a private in the US Army, where he rose to the rank of colonel. His assignments ranged from the Army Special Forces (Green Berets) commander to Special Assistant to the Army Chief of Staff and overseas Joint Service Command.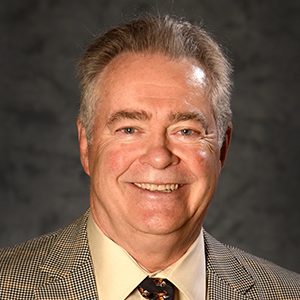 Col. Ellsworth holds diplomas from the following:
• National War College
• Army War College
• National Defense University
• Command and General Staff College

• Master in Business Administration
• Certificate in International Business
• Bachelor of Science in Management
• Bachelor of Arts in Applied Politics

Col. Ellsworth is the past president of the Virginia Numismatic Association (VNA) and the immediate past president of the American Numismatic Association (ANA). It is the world's largest collector organization that has existed for over 134 years and is chartered by the United States Congress. Additionally, he is a life member of over 25 numismatic clubs in America.

Col. Ellsworth is the author of numerous published articles on numismatics and security and has been a contributor to the Red Book for over 20 years. He has also taught graduate courses at the ANA Summer Seminar at Colorado College in Colorado Springs, CO.

Recently, Col. Ellsworth was the principal force behind the Tennessee Coin, Currency, and Bullion Coalition, which aims to enact tax reform by eliminating the sales tax on coins, currency, and bullion within the state. It was signed into law in July 2022.

Col. Ellsworth is currently the managing partner of IMEX, which holds an annual convention in October in Nashville, TN. Lastly, he has been the principal of Butternut Coins for over 30 years.
Gary Adkins - Professional Numismatist
• Past President and Life Member of "The American Numismatic Association" (ANA) and frequent consultant and contributor since 1970. Served on the Board of Directors for twelve years. This is the largest coin collector organization in the world, serving over 26,000 members. www.money.org
• Past President and member since 1985 of the "Professional Numismatists Guild" (PNG). Served on the Board of Directors for ten years. There are thousands of coin dealers nationally, but only about 300 are PNG members due to strict membership standards. PNG is at the forefront of consumer protection and self-regulation of the industry. Developed the "Collectors Bill of Rights." www.pngdealers.org
• Member and past Chairman of the "National Coin and Bullion Association" (NCBA). Serving as member of the Board of Directors for twenty years. NCBA is the coin and precious metals consumer and dealer advocate group monitoring Washington, D.C. and all fifty states. www.ictaonline.org
• Major contributor since the 1970's to the pricing offered in "The Guidebook of United States Coins" by R.S. Yeoman, the major reference book for United States coins. This book lists every U.S. coin with technical, grading and retail pricing information for the market.
• A guest or interviewed for market and industry insight and opinions by local and national news media.
• A+ rated by Better Business Bureau and Google Search. Contributor to BBB Consumer Protection tips.

• Fifty-five years of experience buying and selling rare coins, currency, and precious metals. A collector at heart, with a firm understanding of the needs of collectors and investors.
• Own and manage my company, Gary Adkins Associates, Inc., as well as assisting in the management of, or advisor to other industry-related companies. www.coinexpert.info
• Diverse business background beyond numismatics includes real estate, land development, automotive engineering, movie production, and bank ownership.
• Assisted thousands of serious collectors and investors to assemble collections or portfolios of choice and rare coins, currency, and precious metals. Also assist in the evaluation, appraisal and liquidation of collections and estates.
• Created the "Collectors Bill of Rights" on behalf of PNG and was awarded one of the organization's highest honors for that work. This Bill of Rights outlines what consumers should expect from anyone they do business with in numismatics.
• Served as business issues advisor to the Minnesota Legislature and Commerce Department regarding consumer protection and tax issues.